Reflecting on the Power of Metacognition in Schools - Insights from a COBIS Webinar
Unpacking the Journey of Change: Implementing Metacognition in Schools
Last week, I had the privilege of hosting a webinar under the banner of the Council of British International Schools (COBIS) on behalf of DSB International School. Educators and leaders from across the globe joined us in a dialogue focused on the strategic implementation of metacognition as a whole school initiative. The session, which spanned 45 minutes, delved into the nuances of using Kotter's 8-Step Change Model to foster this transformative educational approach.
Embracing Kotter's Model for Educational Transformation
Kotter's model, a beacon in change management, served as our roadmap. We explored how each step - from establishing a sense of urgency to creating and consolidating new approaches - is crucial in embedding metacognitive strategies within a school's culture.
Celebrations and Challenges: The Dual Edges of Change
One of the webinar's highlights was discussing both the successes and challenges encountered in our journey at DSB International School. Celebrating small wins is vital, and we shared stories of how metacognition has empowered students, fostering a deeper understanding of their learning processes at our school. Yet, the path to change isn't without its pitfalls. Resistance to change, time constraints, and maintaining momentum were among the challenges discussed. These honest conversations are essential for any school embarking on a similar path.
Measuring Metacognition: The Metrics of Success
A key aspect of our webinar was the introduction of innovative metrics. These metrics developed from the Education Endowment Fund's measurement of innovation success plus a blend of self-reported measures, observational data, and work scrutiny, offer a nuanced view of how metacognition grows within a school setting. We delved into how these metrics not only measure but also motivate both teachers and students in their journey towards deeper learning.
Observations and Data: A Window into Student Growth
The use of self-reported metrics alongside observational and work scrutiny data provides a comprehensive understanding of metacognitive growth of our students and our teachers. It was fascinating to discuss how these different forms of data, when used together, paint a vivid picture of student development. We shared examples of how these metrics have been employed at our school which has led to insightful adjustments in teaching strategies across our school and across subjects.
The Impact on Students: Beyond Academic Achievement
One of the most heartening aspects discussed was the impact of metacognition on students. Beyond academic improvements, students demonstrated enhanced self-awareness, better problem-solving skills, and a more resilient approach to learning. This holistic development is a testament to the power of metacognition in shaping not just better learners, but more self-aware individuals.
Looking Forward: The Path Ahead for Schools
As we concluded the webinar, it was clear that implementing metacognition as a school-wide initiative is not a fleeting trend but a vital shift in our educational paradigm. The dialogue sparked during this session is just the beginning. As educators and leaders, we must continue to share, learn, and adapt, ensuring that our students are equipped with the cognitive tools to thrive in an ever-changing post-AI world.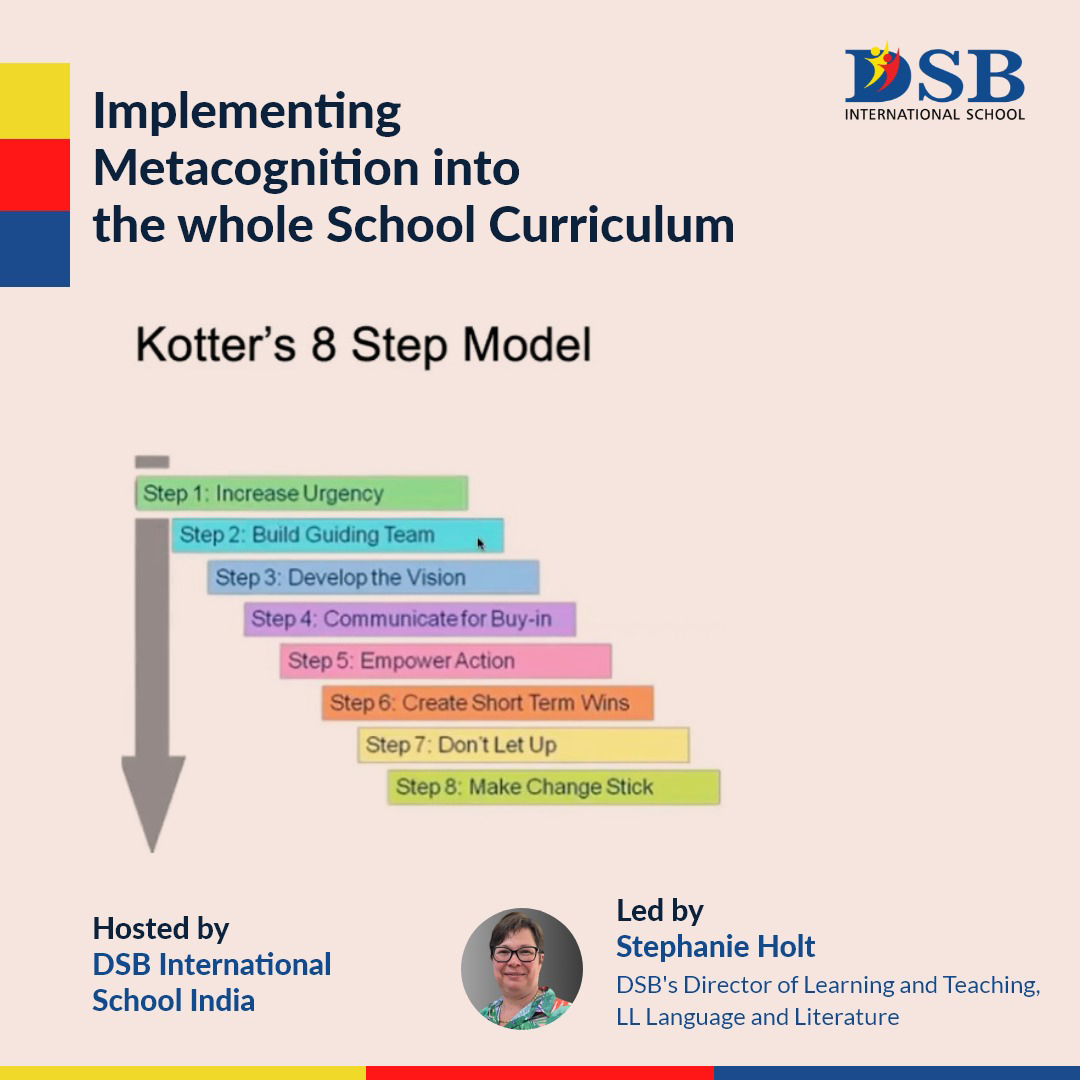 ➤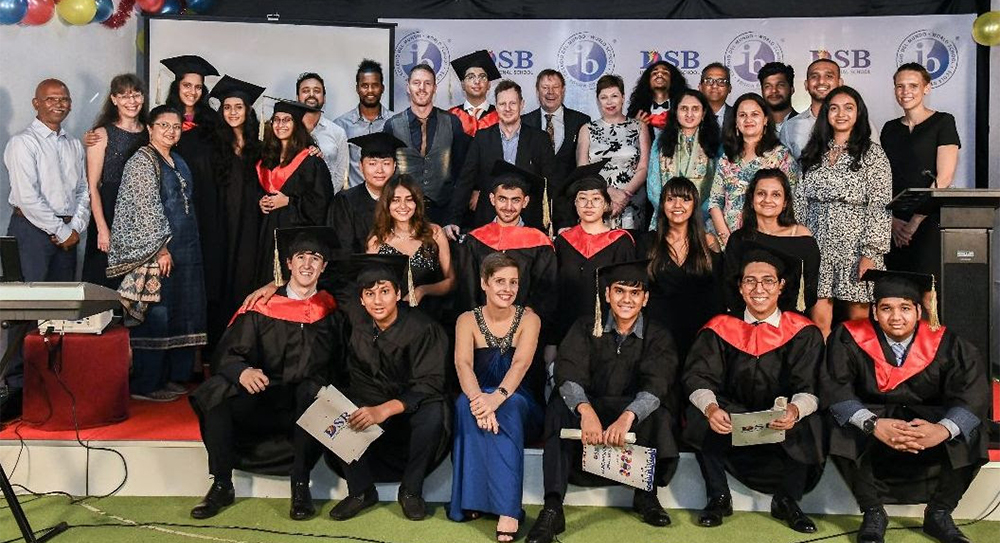 Introducing DSB Academic Scholarship Programme
Applications open for IGCSE and IB Scholarships 2023-24