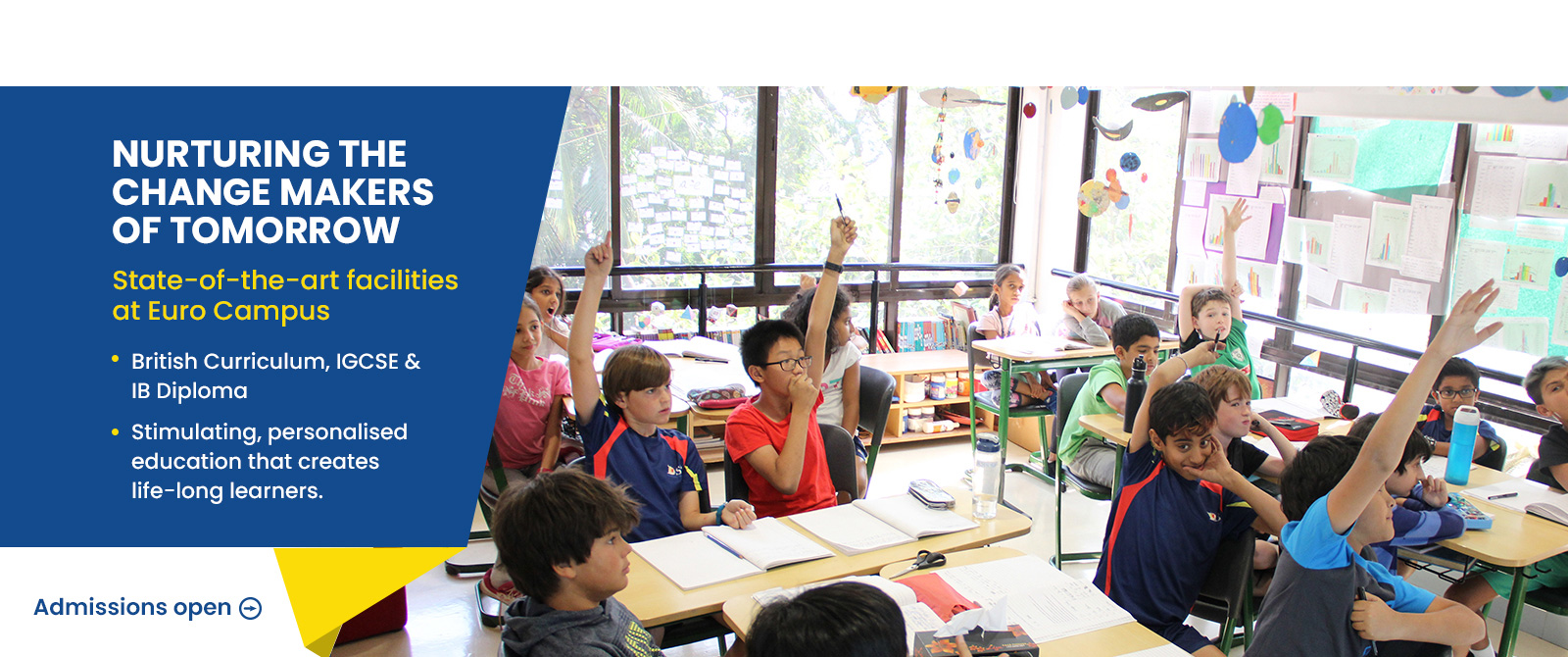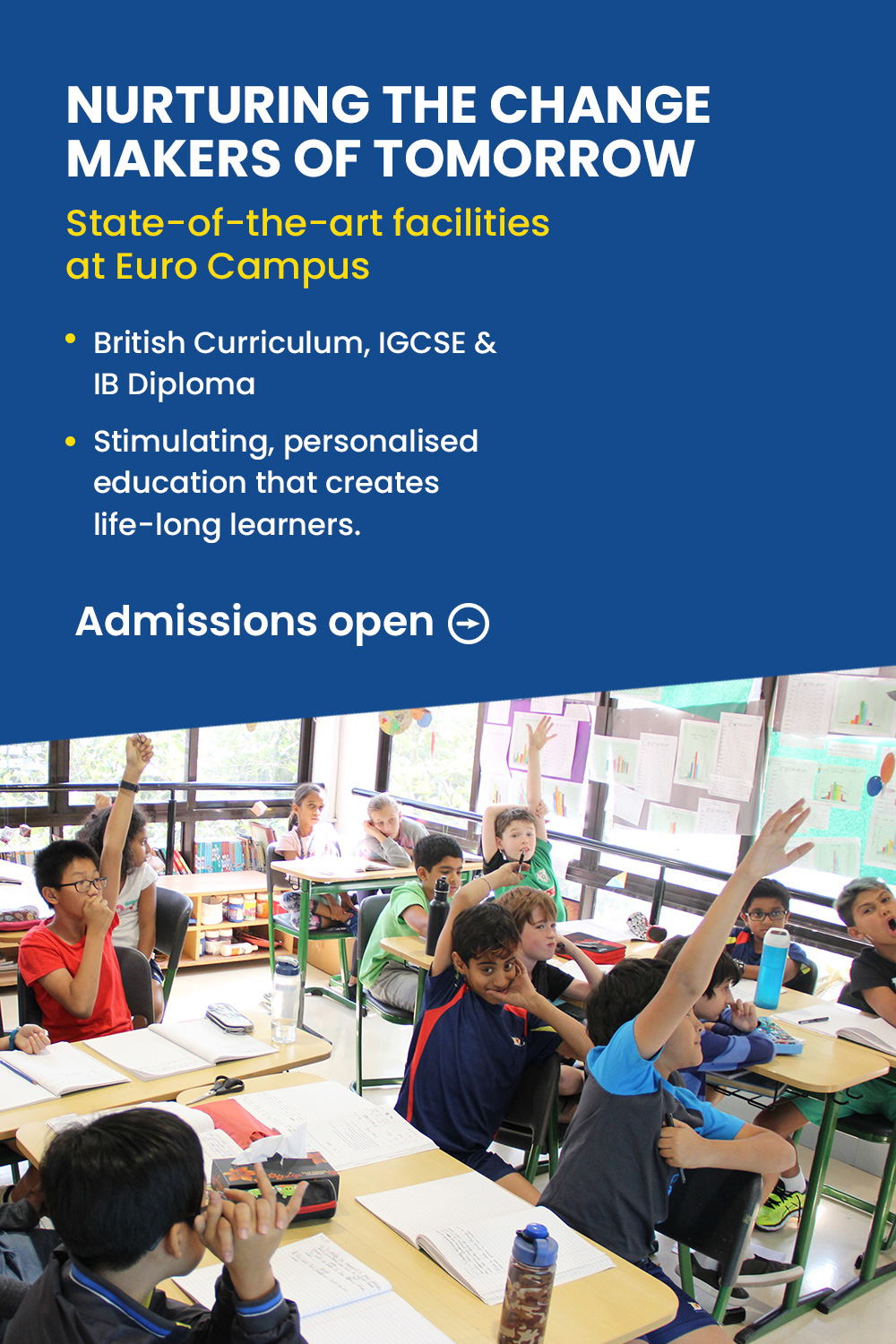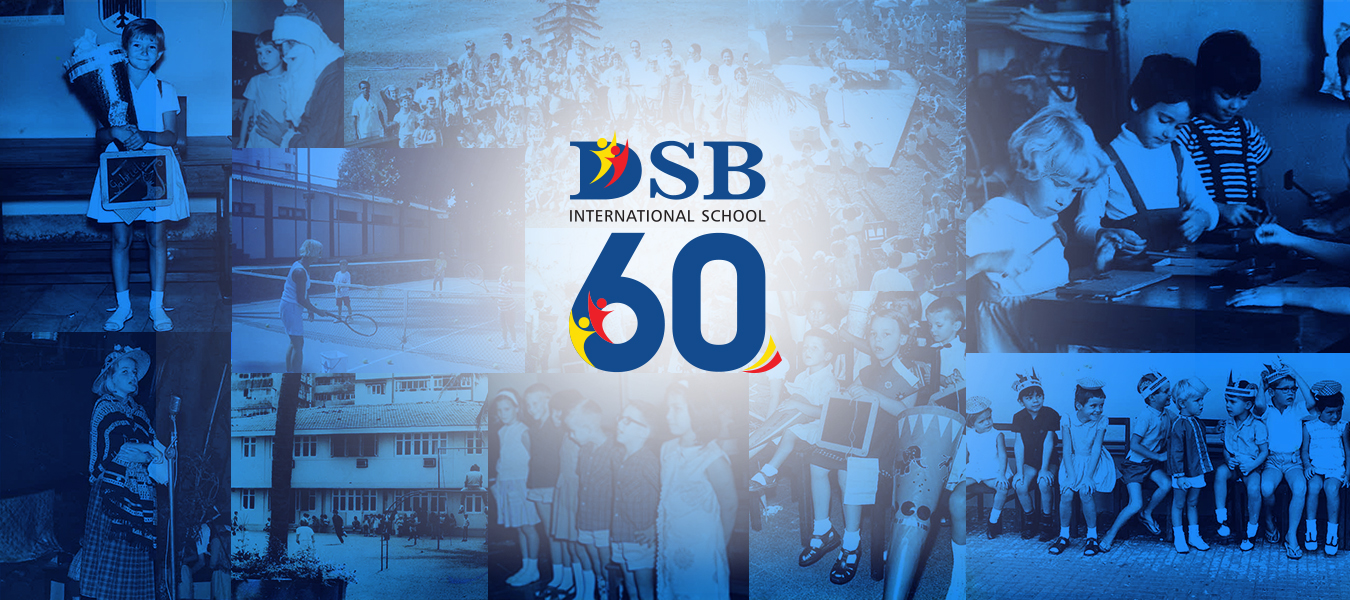 ABOUT DSB INTERNATIONAL SCHOOL
DSB is a small, friendly school where we aim to maximise every student's potential. Class sizes are small, averaging under 15 students. This allows for personalised learning. We are the only school in Mumbai to offer the National Curriculum of England. We are proud of our German heritage and maintain strong links with German organisations and schools.
The language of instruction at DSB is primarily English but, uniquely at our school, all students study German as a second language from kindergarten upwards, and aim to become competent users of the language. Our graduates have the linguistic ability to apply to study at German universities. Our diverse student population comes from some 25 countries across every inhabited continent on the planet.
Apply Now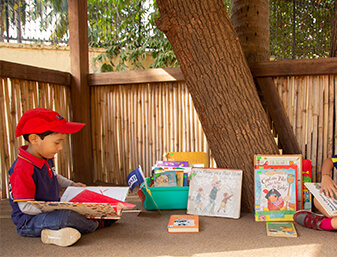 Foundation Stages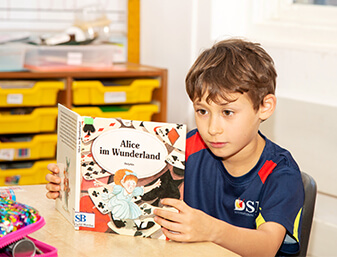 primary school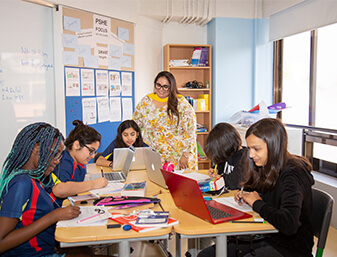 secondary school
IGCSE Programme
IB Diploma Programme
We are the school for a global community that prepares our students for success as change- makers of the future.
Apply Now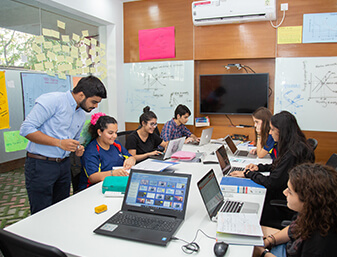 international language
Sports at Garden Campus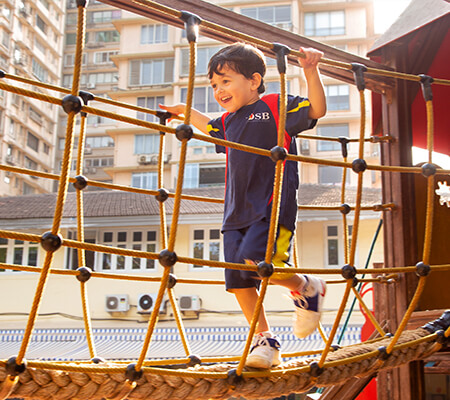 Climbing frame adventure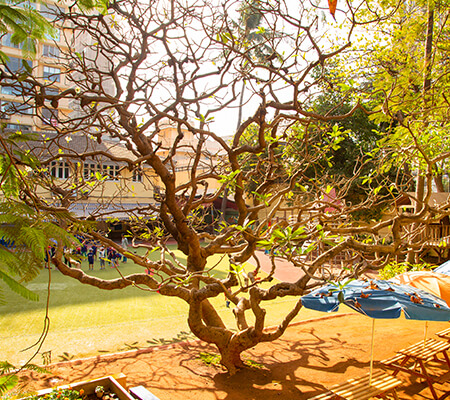 The Frangipani tree Garden Campus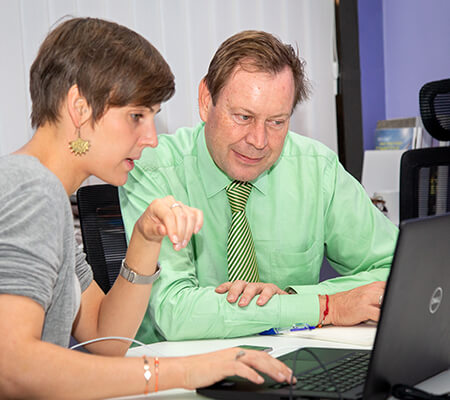 Principal and Head of Secondary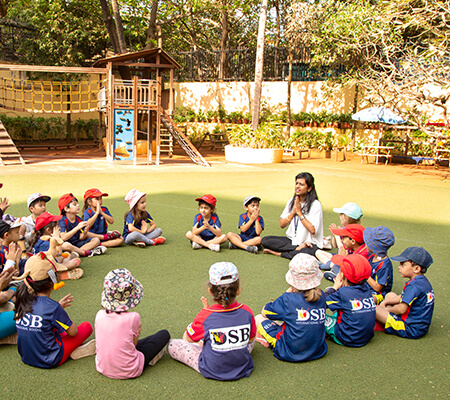 Class group mindfulness
Placements
All Students gain entry into a university of their choice
Canada
University of Toronto
University of British Columbia
University of Waterloo
Huron College at Western University
York University
United States
Boston University
Cornell University
Hamilton University
Indiana University Bloomington
Northeastern University
Pennsylvania State University
Purdue University
Santa Clara University
Savannah College of Art and Design
Skidmore College
New School Parsons
United States
University of California, Los Angeles
University of California, San Diego
University of Colorado Boulder
University of Pittsburgh
University of Southern California
United Kingdom
Durham University
King's College London
London School of Economics and Political Science LSE
Loughborough University
University College London (UCL)
University of Bristol
University of Edinburgh
University of Exeter
University of Glasgow
University of St. Andrews
University of Warwick
Europe
Copenhagen Business School (Denmark)
Sciences Po (France)
Carl Benz School of Engineering (Germany)
Trinity College Dublin (Ireland)
Erasmus University Rotterdam (Netherlands)
Leiden University (Netherlands)
University of Groningen (Netherlands)
Les Roches (Switzerland)
University of St. Gallen (Switzerland)
Technische Universität München (TUM)
India
Ashoka University
Krea University
Placements
All Students gain entry into a university of their choice
Canada
University of Toronto
University of British Columbia
University of Waterloo
Huron College at Western University
York University
United States
Boston University
Cornell University
Hamilton University
Indiana University Bloomington
Northeastern University
Pennsylvania State University
Purdue University
Santa Clara University
Savannah College of Art and Design
Skidmore College
New School Parsons
University of California, Los Angeles
University of California, San Diego
University of Colorado Boulder
University of Pittsburgh
University of Southern California
United Kingdom
Durham University
King's College London
London School of Economics and Political Science LSE
Loughborough University
University College London (UCL)
University of Bristol
University of Edinburgh
University of Exeter
University of Glasgow
University of St. Andrews
University of Warwick
Europe
Copenhagen Business School (Denmark)
Sciences Po (France)
Carl Benz School of Engineering (Germany)
Trinity College Dublin (Ireland)
Erasmus University Rotterdam (Netherlands)
Leiden University (Netherlands)
University of Groningen (Netherlands)
Les Roches (Switzerland)
University of St. Gallen (Switzerland)
Technische Universität München (TUM)
India
Ashoka University
Krea University