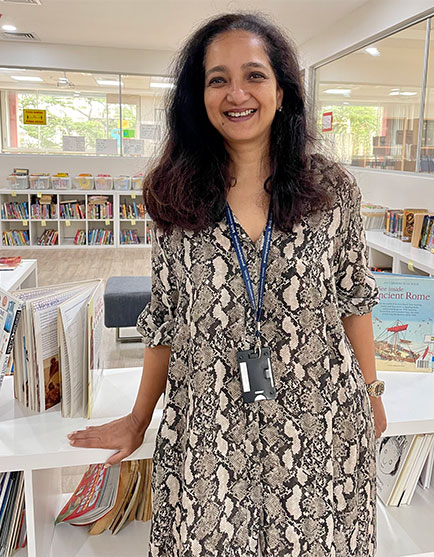 Dear Families,
Exploring school options can be both exciting and overwhelming. There are many IGCSE and IB Board Schools in South Mumbai. The options are plenty, and each school is exceptional in its own way. As you navigate this process, you will start to narrow it down as you develop an understanding of what kind of school and community you seek for your child.
Having spent over two decades at DSB International School as a primary teacher, I have watched our students grow from toddlers to confident, compassionate, mindful adults who are making waves in multiple spheres around the world, and say with some authority that their years at DSB International School had a direct impact on their success. Through the British- based Foundation Stage, Primary and Secondary Curricula, the Curriculum of Thuringen (German), to the IGCSE and IB Diploma, we are committed to the social, emotional and academic development of each student. Our diverse and close-knit community is continually nurtured through school-wide events and traditions, creating true global citizens.
The DSB admissions process is unique; we invite you to attend one of our Foundation Stage Open Houses or spend the day with us (KG - Grade 12) before making this important decision. These events will give you the opportunity to speak with teachers, take a tour and get a feel of our wonderful school. Our goal is to make sure you have a clear and accurate understanding of DSB International School and have all of your questions answered.
We look forward to getting to know you and your child. Please submit your details using this form, and we will get in touch with you.
Please feel free to contact me at any time with questions about the school or the admissions process, and thank you for your interest in DSB International School.
Sincerely,
Anisha Seth
Head of Admissions
admissions@dsbindia.com