The Indo-German Chamber of Commerce (IGCC)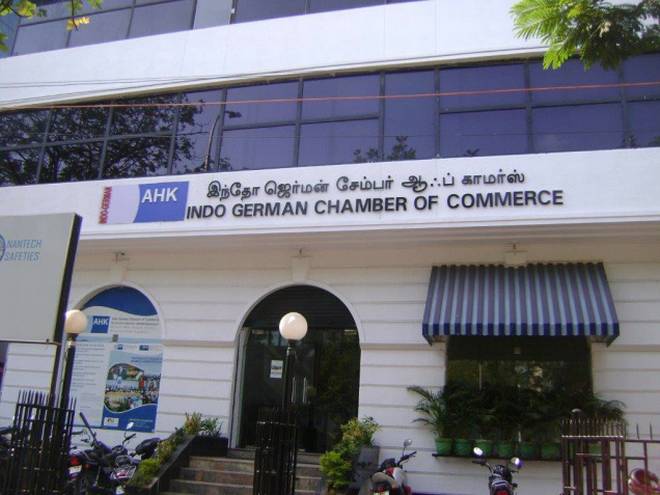 The Indo-German Chamber of Commerce (IGCC) was founded in 1956, and ever since the beginning there has been a huge effort and drive towards bringing India and Germany closer, both in terms of business and culture.
IGCC is proud to associate with Deutsche Schule Bombay (DSB) because it enables Germans in India to educate their children with Germany's principles and high standards. Embracing DSB students who are originally from other nations, such as, Switzerland, Japan, Italy and Chile has also been a natural progression for IGCC. Children are the future, after all; so the IGCC aims to build bridges for mutual cooperation and cultural exchange. There is nothing better than to imbibe these values right from the early years of a child so that we can give students an international perspective for the rest of their lives.
Over the years, IGCC has partnered with DSB for many events, including the Germany Year in India: "Germany and India 2011-2012: Infinite Opportunities", Christmas Fests/Weihnachtsmarkt at the Mahalaxmi Race Course, and more recently, the German Days in Mumbai - an event that showcased different aspects of German business and culture.
With Bernhard Steinruecke, Director General, IGCC as Chairman of DSB since 2004 and Peter Deubet, Deputy Director General, IGCC as a long-standing Committee Member, along with many other IGCC members and parents sitting on the committee over the years, the two Indo-German institutions exemplify their close ties in terms of sharing knowledge, expertise and experience. The IGCC also supports DSB in its recruitment activities and with internships.
We look forward to taking this association forward through various new avenues of cooperation and collaboration, thus making Indo-German relations stronger and even more effective.