DSB International School is taking a number of measures to ensure the safety of our community as in-person learning resumes. We have developed a number of protocols and procedures, which are compliant with government regulations and international best practices. We will brief our staff and students on these before they enter the campus.
Prevention
Staff and students may not come to school if they have tested positive for COVID or have COVID symptoms.
If a staff member or student - or one of their family members - has COVID, they must remain away from school for 10 days.
All staff and students must present COVID-negative tests at least every week to enter the school.
All staff and students have their temperature and blood oxygen levels tested before being allowed to enter the school.
Anyone with COVID symptoms will be put into isolation immediately and sent home.
All students of a year group with a suspected case will be asked to remain out of school until the suspected case proves negative. If a suspected case has a positive test result, the entire year group will be kept out of school for five days, or they have their next negative test, whichever is longer.
Everyone entering the school building must wear a mask at all times.
Nobody but staff and students will be allowed to enter the school building during the school day.
Signs will be placed all over the building to remind community members of safe practices.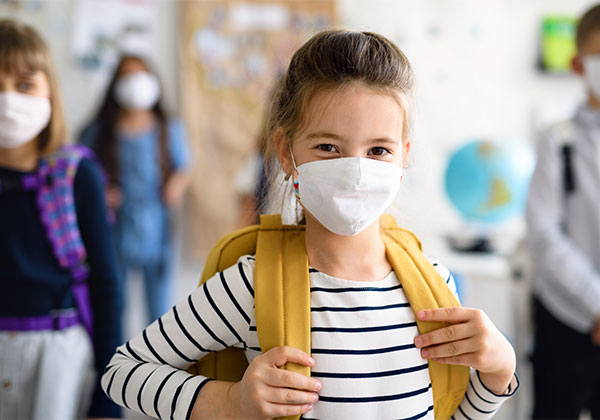 Hygiene
Staff training and hygiene protocols have been provided by industry leaders Bureau Veritas, who will also monitor and accredit COVID safety practices.
Hand sanitising stations will be provided on all floors.
Community members will receive regular reminders to wash their hands and close toilet seats before flushing.
All rooms will be sanitised between lessons in accordance with government guidance.
All rooms will be ventilated between lessons.
Ozone-free UV lights will be used to sterilise rooms overnight.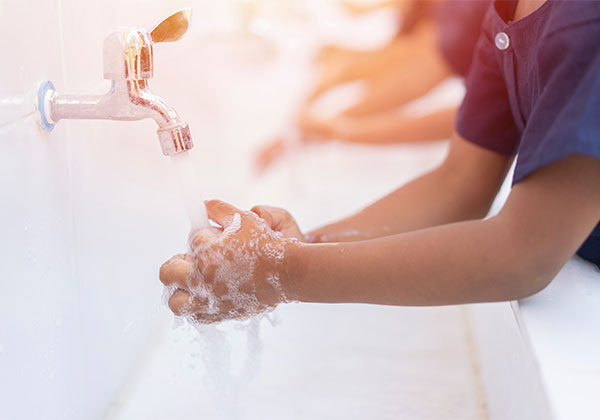 Social Distancing
Entry and exit times for community members will be staggered to reduce interactions among people in the school building.
Students will form socially distanced queues to enter the building.
Students will stay in year group bubbles for lessons and recreation times.
Students sit 1.75m apart in class.
Teachers will remain at the front of the class.
Hybrid teaching will allow students to study from home if required.
Some groups will remain at home on some days to ensure social distancing.