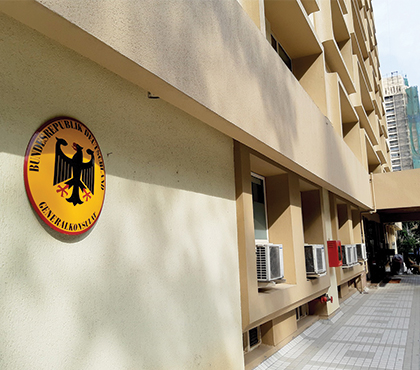 Willkommen to the DSB International School,
Dear Friends of the DSB International School,
We value and support the close relationship the German Consulate has with the DSB International School. As many of you may know, DSB was founded as a German School in the early 1960s, due to the growing German community in Mumbai. Ever since the German School opened its doors to students, admissions were never exclusive to German students, but rather embraced students from all nations.
Today, DSB provides quality education not only to the children of German expats and diplomats, but also a large number of Indian and international students. In 2014, the school opened their second Campus in Babulnath in south Mumbai. DSB International School provides a diverse and inspiring cross-cultural learning environment – something of which we as a close partner are extremely proud.
Yours sincerely,
Dr. Jürgen Morhard
Consul General of the Federal Republic of Germany in Mumbai